Background and History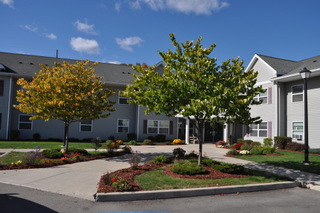 Sermar Management was established in 1981 for the purpose of organizing investment partnerships to acquire multi-family residential projects.  The company serves as the managing general partner for the partnership and as the management agent for the property, under contract to the partnership.  To date, twenty six partnerships have been organized, twenty four of which still operate, with property valued at over forty million dollars.  The properties consist of twenty two apartment communities .  There are a total of 1,083 garden type apartment units located in 19 properties and  three townhouse properties of 279 units. Seven of the properties have been developed as low income housing under the Federal Tax Credit programs.  The majority of the properties are in suburban locations in New York State or Central Ohio.  Recent development activities include affordable senior citizen apartment facilities in Victor, Palmyra and Palatine Bridge, New York and low income housing in Columbus, Ohio.  New acquisitions over the last two years are in the Jamestown and Syracuse areas of NY State.
The company's management experience also covers 13,500 square feet of commercial (e.g. retail and office) space in upstate New York.
In addition to the above, the principals of Sermar Management own and manage two mobile home parks in New York State.
Sermar Management has its headquarters in the Piano Works building in East Rochester, NY.  There are nine members of the office and headquarters management staff and thirty full-time field personnel located at various sites.